Board of Advisors
Bruce Robbins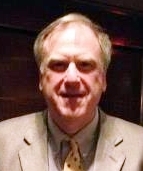 Bruce Robbins has over 40 years of technical experience as a scientist, researcher and manager for global manufacturing companies producing industrial and consumer products.  Bruce has worked with metals, plastics, coatings and paper materials and processes ranging from rolling to extrusion to a variety of coating methodologies.  He received a Bachelor of Science from Carnegie-Mellon University, has published numerous papers and is the holder of more than 10 patents.   In addition to his technical expertise, Bruce has many insights into new product development processes and the consumer experience.  In his spare time he enjoys woodworking and making fountain pens.
Scott Sabreen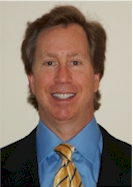 Scott R. Sabreen is the Founder & President of The Sabreen Group, Inc., a plastics engineering consulting firm founded in 1992. Sabreen earned his Master of Science at the University of Texas and Bachelor of Science Engineering at The Ohio State University. Scott Sabreen has 30-years of experience in plastics manufacturing. Sabreen is known nationally and international for his work in inventing and developing leading-edge process technologies in the fields of laser marking, adhesion bonding, plasma-chemical surface pretreatments and decorating & finishing. Sabreen has consulted for over 375 companies in 28 countries, and has published more than 100 technical papers. He is a Board Member for the Society of Plastics Engineers Decorating/Assembly Division.
Scott Sabreen may be reached via email at ssabreen@sabreen.com.
Jeff Peterson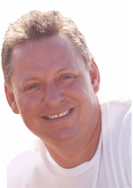 Jeff Peterson is the President and Owner of Peterson Publications, Inc. located in Topeka, Kansas.  Peterson Publications has been in business for over 17 years and specializes in the publishing of niche-market magazines, programs and directories.  Jeff has been the Managing Editor of Plastics Decorating Magazine for over 10 years – a publication covering decorating and assembly processes for molded plastics. Jeff holds a bachelors degree in Marketing and Economics from Pittsburgh State University.  He resides in Topeka, KS with his wife Gayla, and two children, Blake and Lauren.